Gather your loved ones together
We believe that food has the power to bring families and friends closer together. With a premium charcuterie board from Queen B Charcuterie, you can host your loved ones for a casual get-together or a big party with premium refreshments. What memories will you make once everyone is together?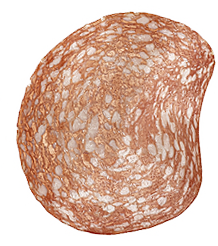 Don't miss out on our
top-notch charcuterie
When you order a charcuterie board from a professional, you should be confident that you'll get exactly what you wanted. You should order from our charcuterie board company because we...


Sell personal charcuterie boards, so you can try ingredients before ordering
Think carefully about each ingredient to create the best charcuterie for you
Customize boxes according to dietary restrictions and allergies
Source seasonal and local ingredients when they're available
Deliver free to customers within a 15-mile radius of Casper
It's easy to lay out a unique and delicious snack spread for any occasion, not just upscale gatherings. Reach out to our woman-owned company today to get an estimate based on your ingredient preferences.
Offer a
Refreshment Spread

That Everyone Will Love
Customize a charcuterie board in Casper, WY
If you're planning a get-together with friends and family, you'll need to figure out what type of refreshments to serve. Basic chips and dips are boring. You can step up your spread when you buy a charcuterie board from Queen B Charcuterie.

Our woman-owned company in Casper, WY sells and delivers charcuterie boards filled with delicious premium ingredients that everyone will love. Call 307-247-0070 to ask about our themed charcuterie board options.
It was pretty and Delicious!
Soooooo goooood!!! Highly recommend!
Went above and beyond to get me a board on the same day of ordering! Blown away with the service & board I got. Thank you SO much!
Oh my goodness. AMAZING!!!! is all I can say. Presentation is out of this world. Customer service is EXTRAORDINARY !!!!! FIVE STARS ? Thank you Christina!!!!! Life long customers here.
I ordered a small board for my anniversary. I told my mom about it. She then decided she wanted one as well. Christina added another small board for me. She made both boards 2 days earlier than originally planned. She is so easy to work with and is totally accommodating. She makes beautiful and extremely delicious boards. Loved it, loved it, loved it! Thank you Christina!
Christina created a board for my sons graduation. Not only was it delicious, but it was sooo stunning to look at. I highly recommend.
My husband and I got the small board for a picnic. It was so amazing! We will definitely be ordering more!
Christina delivered this beautiful box to work, 4 of us ate it & there was still some left. Loved that we got to try cheese we've never had & of course we loved the bacon knots too. Everything in the box was good!
This box is amazing! I ordered it for my anniversary for my husband! He loves it! Cannot wait to purchase another one!
Beautiful tray of many cheeses, meats, fruits and nuts. The Raspberry jalapeño jam is AWESOME. Will definitely order again!!
fantastic customer service, delicious food, not only did she make an amazing board, she went with a theme and made it art !!!!! highly recommended
Great presentation and delicious food! Easy ordering and payment process. They even delivered! Will order again!
I ordered the Big Fella for a staff meeting and it blew our minds. It was almost too beautiful to eat. It was so good, I ordered 9 mini's to start our week. They were just as could and were delicious! The sauces are yummy! Thank You
I ordered 2 of the biggest charcuterie boards for my baby shower and they were absolutely amazing! Everyone at the shower loved it and I even had left overs to take home which made my kids extra happy! Definitely will be ordering again!
Her food displays are second to none. I live in CA and ordered from her over text. She got right back to me and personally delivered it to my family. Her prices are so reasonable. Her customer service is as great as her food. I would recommend her 100% and will use her again.
Just fantastic! I got one of the student boards and it had a perfect little arrangement on it. Everything was delicious and stuff I wouldn't ever think to pair.
HUGE HUGE HUGE RAVE to Queen B! I emailed LATE the night before I wanted to order. I NEVER imagined a response the same night, NOR the fact of my order being secured. The service was fantastic. I was not going to be able to see the finished product, so Queen B sent me a photo. She even delivered and I was told was 'super sweet' upon delivery, by the recipient. 5 stars!!!!
What she does is a work of art! And it tastes wonderful! Used her for a birthday delivery, very friendly and great service! Must Try!
I received a box of delicacies as a gift and it was stunningly beautiful and tasted divine!! This is a gold mine!! How lucky we are to have this gem in Casper!!! I'm already craving more!!